German-English medical translation • Medical editing for the health care sector
Translation of medical communications
When only a specialist will do
Translating your health care marketing
When you need to hit the right tone
Translation for public health
When health promotion is key
Your German health care communications. In effective English.
Your health care communications are an important asset. They enable you to address patients, medical practitioners and the general public, to share information and promote understanding. And of course, to communicate with international patients and colleagues, you need your texts in English.
But it's hard to find a good translator. Especially someone who understands the health care sector. So it's good that you're here. For over ten years, I have translated health care communications from German to English for medical professionals, clinics and health education providers. I help my clients convey vital medical information to patients, clinicians and the wider community – both locally and internationally. Your medical translations will be in good hands with me. Want to know more?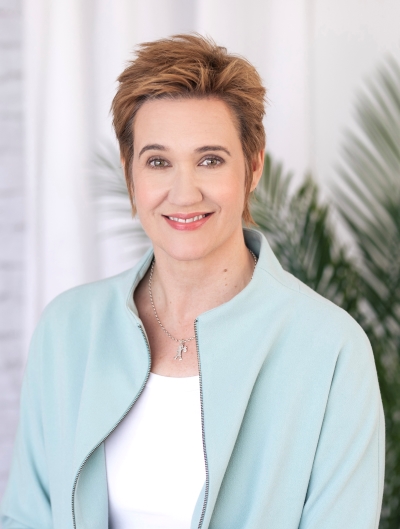 "Jayne is very easy to work with and delivers superb translations, right on schedule. I'm impressed by her clearly formulated text and careful work. Her valuable advice rounds off her excellent service. I am very happy to recommend Jayne without hesitation."
German-English medical translation
Do you need to communicate with patients, colleagues or the general public in written English? I can translate your medical communications from German into English, ensuring confidentiality and accuracy.
Result: Effective international communication of your important medical information.
English medical editing
Do you write in English as a second language? Or have your medical communications been translated by a non-native speaker? I can edit your texts or review your existing translations, ensuring they are easy to understand and error-free.
Result: Your medical documents create a good impression with patients, colleagues and the public.
Translation of health care marketing
Do you want to attract international patients? Or do you have local patients who don't speak German? I can translate your medical brochures and website texts into clear, compelling English.
Result: More international patients and better patient-clinician relationships.
Specialist fields
My specialist fields include:
Health promotion and preventive medicine
Public health
Breast cancer surgery
Plastic/aesthetic/cosmetic surgery
Hip and knee replacements
Genetics and genomics
Allergies
ADHD and autism spectrum disorders
Types of documents
I can translate your:
Clinic website texts and marketing materials
Health care brochures
Informational leaflets and brochures for patients
Patient administration forms
Press releases
Reports
Newsletters
Presentations
Need something more?
Do you also need German-English translation for texts in other fields? I am an experienced translator for technical documents and corporate communications, so please get in touch to see how I can meet your needs.
 For the outcome you've been looking for.
How to arrange your German-English medical translation
Get in touch to discuss your needs, or email me your document for translation or editing. All documents will be handled confidentially.
I will email you an obligation-free, fixed-price quote for the project, including cost and delivery date.
Once you accept the quote, I'll begin work on your documents.
I will email you with any questions that arise during the project.
When the translation or editing is completed, I'll email the documents to you.
The project is finished when you're happy with your texts.
Confidentiality
I handle all data and documents confidentially. As a member of several professional translation associations, I am bound by strict codes of conduct.
Independent review
In line with best practice, I can arrange for independent third-party review of your translated texts.
About payment
I invoice in euros or pounds, payable to my SEPA bank account.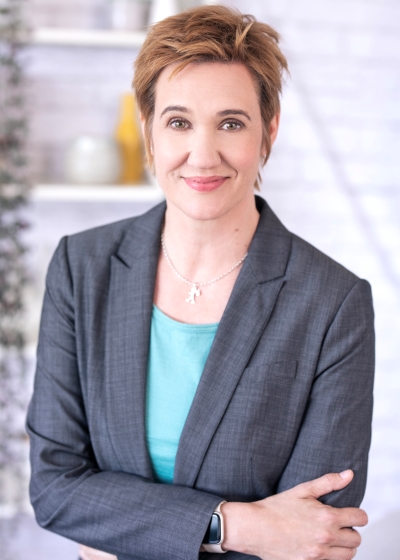 Jayne Fox
German-English medical translator
I am a German-English medical translator with over 10 years of experience in translating health care communications and medical marketing. A native English speaker from Derbyshire, UK, I hold a Bachelor of Science degree with first-class honours and am a qualified member of the UK Institute of Translation and Interpreting (ITI).
My main focus is on translating medical information aimed at patients and the general public. With a base in the UK, Switzerland and New Zealand, my clients include German and Swiss clinics and private practices as well as public health institutions. As an experienced writer, I also translate corporate communications for leading universities and organisations in the med/sci/tech fields.
I keep my skills updated through my continuing professional development in writing and medical science. I am an active member of the European Medical Writers Association (EMWA) and the German Association of Freelance Translators and Interpreters (DVÜD). Dual qualified in both translation and the natural sciences, I am known for my enquiring mind and attention to detail. My meticulous approach has earned me outstanding feedback and highly satisfied clients.
UK Institute of Translation and Interpreting (ITI)
European Medical Writers Association (EMWA)
Bundesverband der Dolmetscher und Übersetzer e.V. (BDÜ)
UK Institute of Translation and Interpreting's Medical & Pharmaceutical Network (MedNet)
New Zealand Society of Translators and Interpreters (NZSTI)
ITI International Network founder and 2013 Coordinator
NZSTI Council member
NZSTI Wellington Conference Committee
AnatomyX: Musculoskeletal Cases – Harvard Medical School, edX
Clinical Terminology – University of Pittsburg, Coursera
Understanding Research: An Overview for Health Professionals – University of California San Fransisco, Coursera
Programmed Cell Death – LMU Germany, Coursera
Human Physiology – Duke University, Coursera
Anatomy of the human abdomen – University of Leeds, FutureLearn
Genetics 1 & 2 – University of British Columbia, Coursera
Inside cancer – University of Bath, FutureLearn
Introduction to Marketing – Wharton School, University of Pennsylvania, Coursera

Epidemiology: The Basic Science of Public Health –

University of North Carolina, Coursera
Looking for better outcomes?