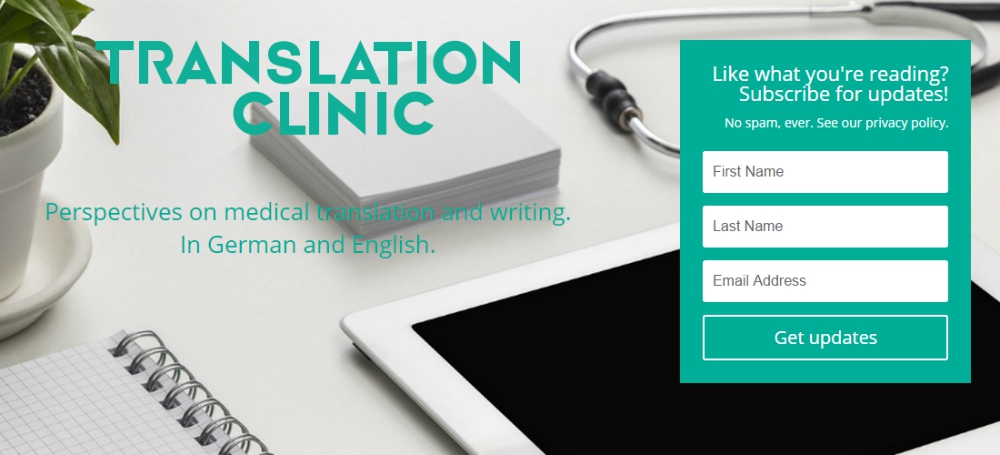 Here's what I've been working on recently with fellow translator Imke Brodersen: a new website on medical translation and writing called the Translation Clinic. The website has articles in English and German and explores a variety of topics relating to medical translation and writing.
So far we've looked at international doctors working in Germany, translating clinic documents to communicate with international patients, the difference between medical translation and medical interpreting, and doctor-patient communication in Germany.
I've also developed a free email course on medical writing in English as a foreign language, which is available on the website. The ten-lesson course provides useful tips to improve your medical writing and help you get your writing done.
See the website for details! www.translation-clinic.com